'where do I start?' Florence Ajimobi Pens Emotional Message
Barely 9 hours after her husband, Senator Isiaka Abiola Ajimobi was commited to mother earth in his Oluyole, Ibadan home, his wife, Florence penned an emotional message that caught the attention and invoked the pity of many.
In the message copied from her instagram page, the former First Lady of Oyo State wrote '…where do I start? how do I express the depth of this anguish? What do I say? Who do I tell…'she rants on endlessly and consolation messages trailed her post.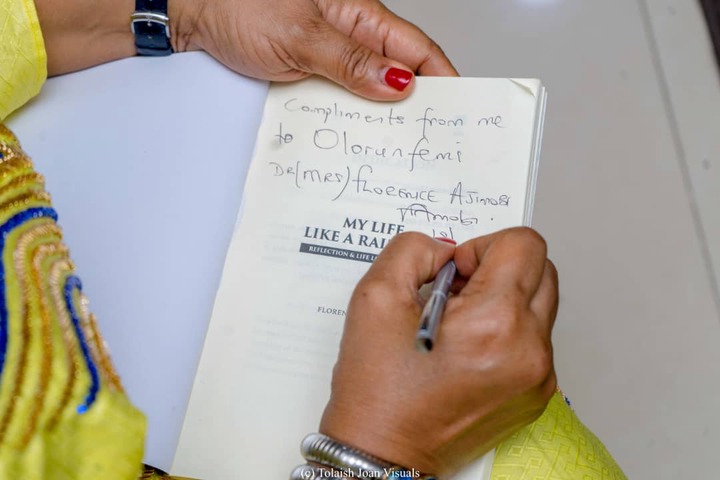 The pretty woman, half Lebanese/half Nigerian had earlier in the day had a mild confrontation with the Deputy Governor of Oyo State when he paid her a condolence visit and she alleged that the Government did not try to reach her during the trying period.
One of her aides confided in this writer that after the burial she was jolted and realised the grim reality of her husband's passage and she wrote a prose and broke down in tears while she was being comforted by her children and friends.
It was her writing that was posted on social media.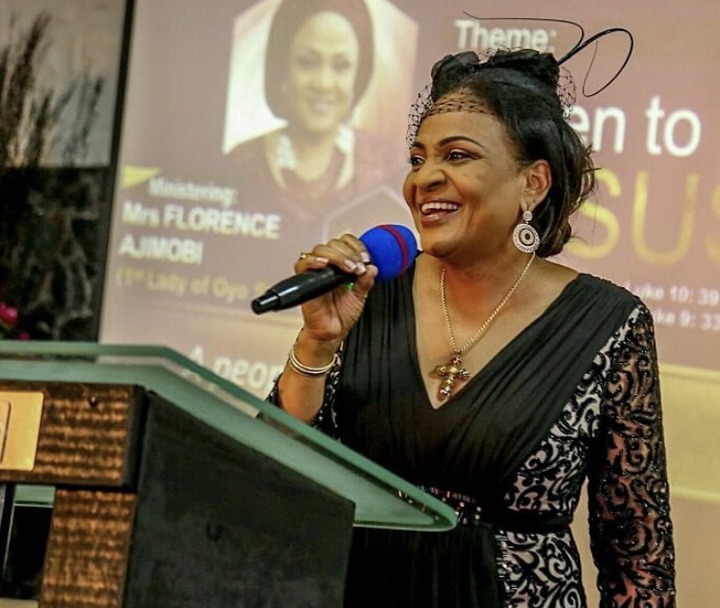 'you know she writes? since they left office she has busied herself in writings and book publishing. So tonight she wrote a piece and started crying while everyone around cried with her. It was so touching'. The aide said.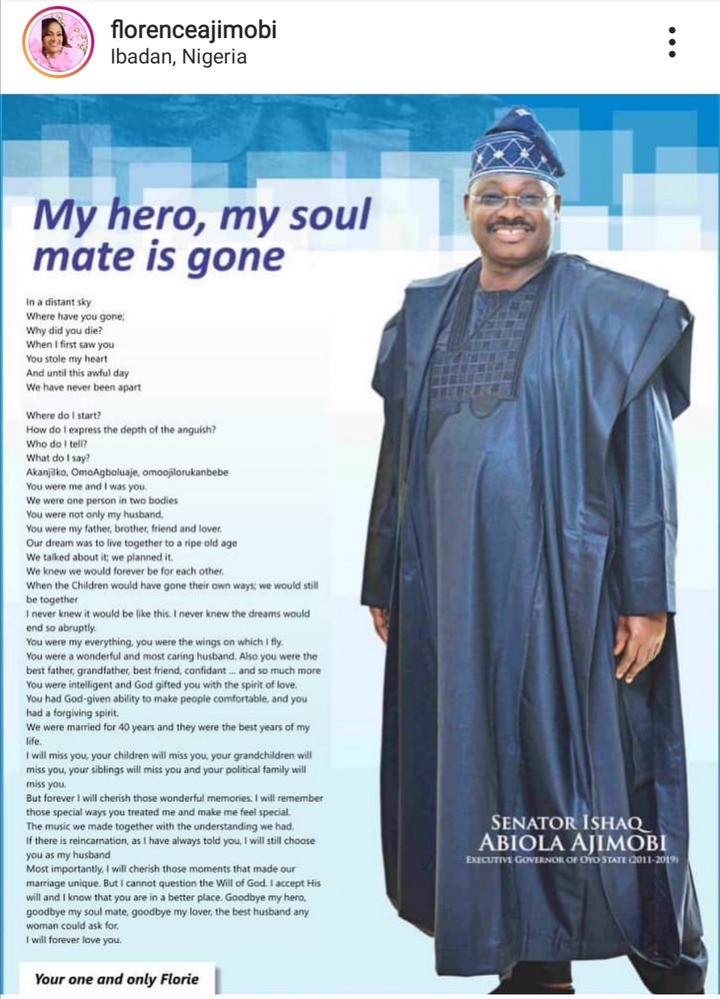 Florence Ajimobi and her husband, Abiola were married for 40 years. In her book which was published when she clocked 60, she narrated her experience, how she met her husband in Lagos, when they had their first child, the challenges of running a family, what she faced before fitting into the polygamous Ajimobi home, her trials, sorrows and triumphs in her 40 years of marrying her husband were all well documented in her book titled 'My Life Like A Rainbow'.